BEKO TECHNOLOGIES
|

Careers
As a manufacturer of all the ancillary components and system solutions associated with compressed air and gas, BEKO TECHNOLOGIES provides their customers with a broad product spectrum of industry leading products for all of their compressed air challenges. With decades of experience and independent, family owned leadership we offer prompt, reliable service, corporate flexibility, and continuous product innovation. Overall, the group has enjoyed very strong growth in the world market over the years, with BEKO TECHNOLOGIES being the leading subsidiary through innovation, independence and growth, but most importantly through a strong team. We are looking toward a bright future in this constantly expanding sector.
What's it like
working

at BEKO TECHNOLOGIES?
BEKO TECHNOLOGIES offers employees the experience of working for a company that is a unique and synergistic blend of American and European business cultures. This means competitive salary packages, excellent benefits, comprehensive reimbursement plans, a team oriented work environment, excellent corporate and industry reputation, and nearly unlimited growth potential within the company.
This is a company where employees truly enjoy working. Through a more progressive management style, we seek to provide employees with the ideal work-life balance and benefits that offer a real sense of security for all. What has been critical to our success is providing not only an enjoyable environment in which to work, but also an environment that is safe. With our progressive approach we are constantly working in a proactive manner to better our workplace, from the offices to the production floor, so that all our personnel feel comfortable.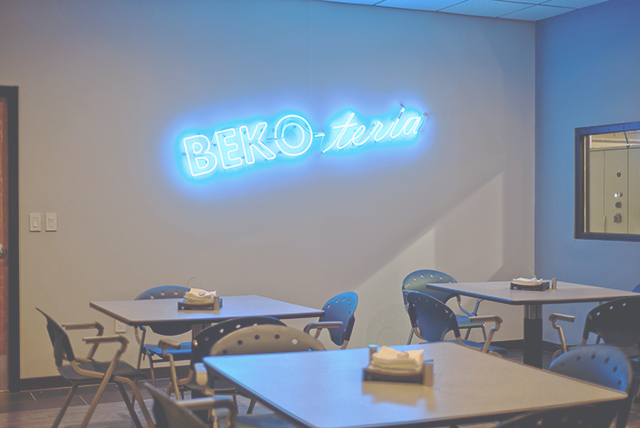 While our products represent innovation and dynamism and are used in highly specific, technical applications, we also seek these same qualities in potential candidates. People who are innovative thinkers, dynamic in their work, technical, thoughtful and progressive as individuals - from engineers, technicians, and skilled tradespeople to sales and marketing roles, purchasing, and human resources - in every department within the organization.
Fairness and responsibility, reliablility, independence, dedication and honesty - this is what BEKO TECHNOLOGIES stands for as a company and provides to motivated and technically qualified people as an employer with a varied work and task environment based on these principles. We live these values because at the end of the day, our staff are the keys to the company's success. We invite you to explore our current job openings below and apply today.
BEKO TECHNOLOIGES, CORP. is an equal employment opportunity employer.