CLEARPOINT®
|

Coalescing and Particulate Filters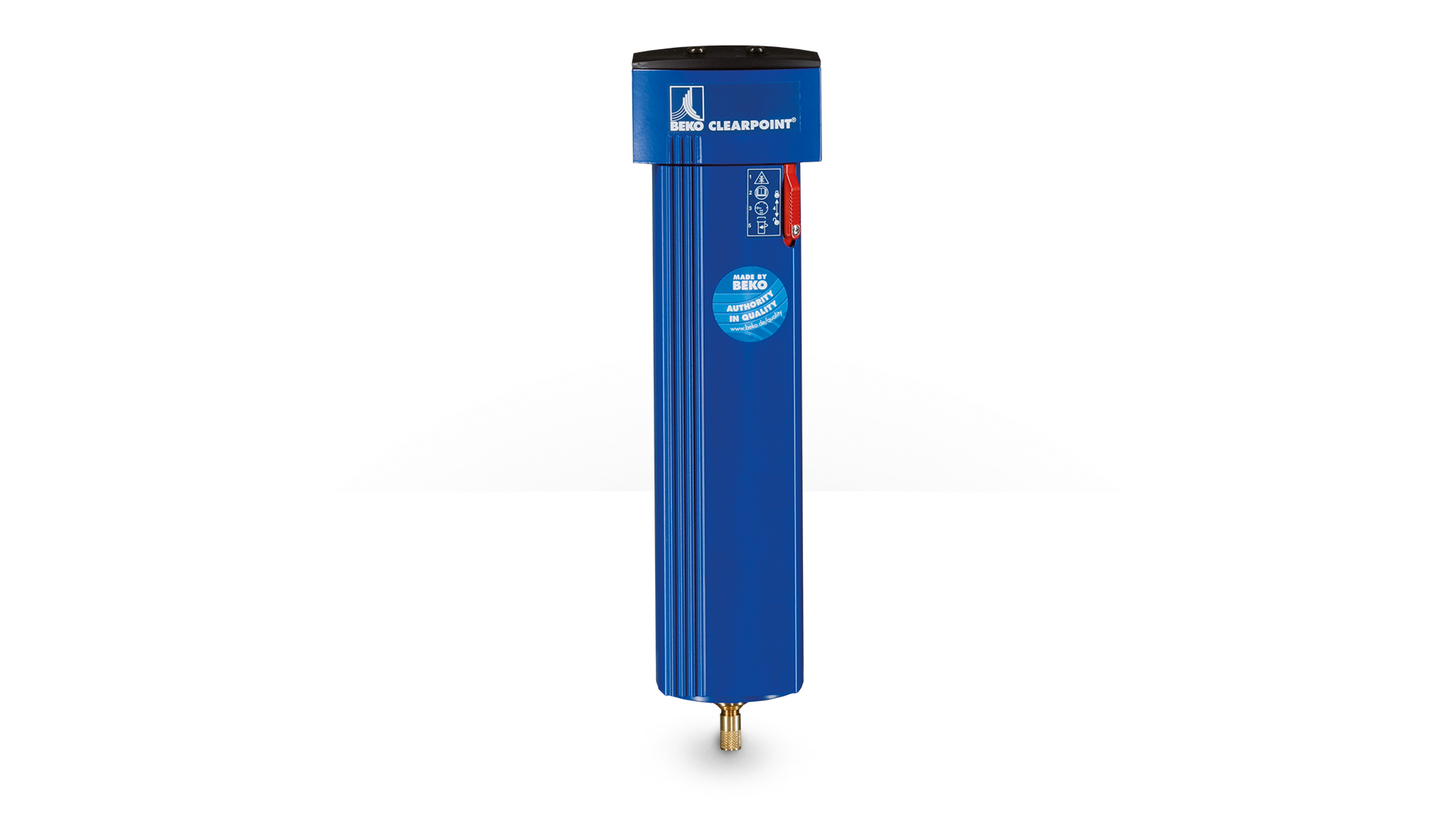 Maximum Operating Pressure
Standard Pipe Connection Sizes
Anodized, powder coated aluminum
BEKOMAT® drain, Differential pressure gauge, Cover3More extended warranty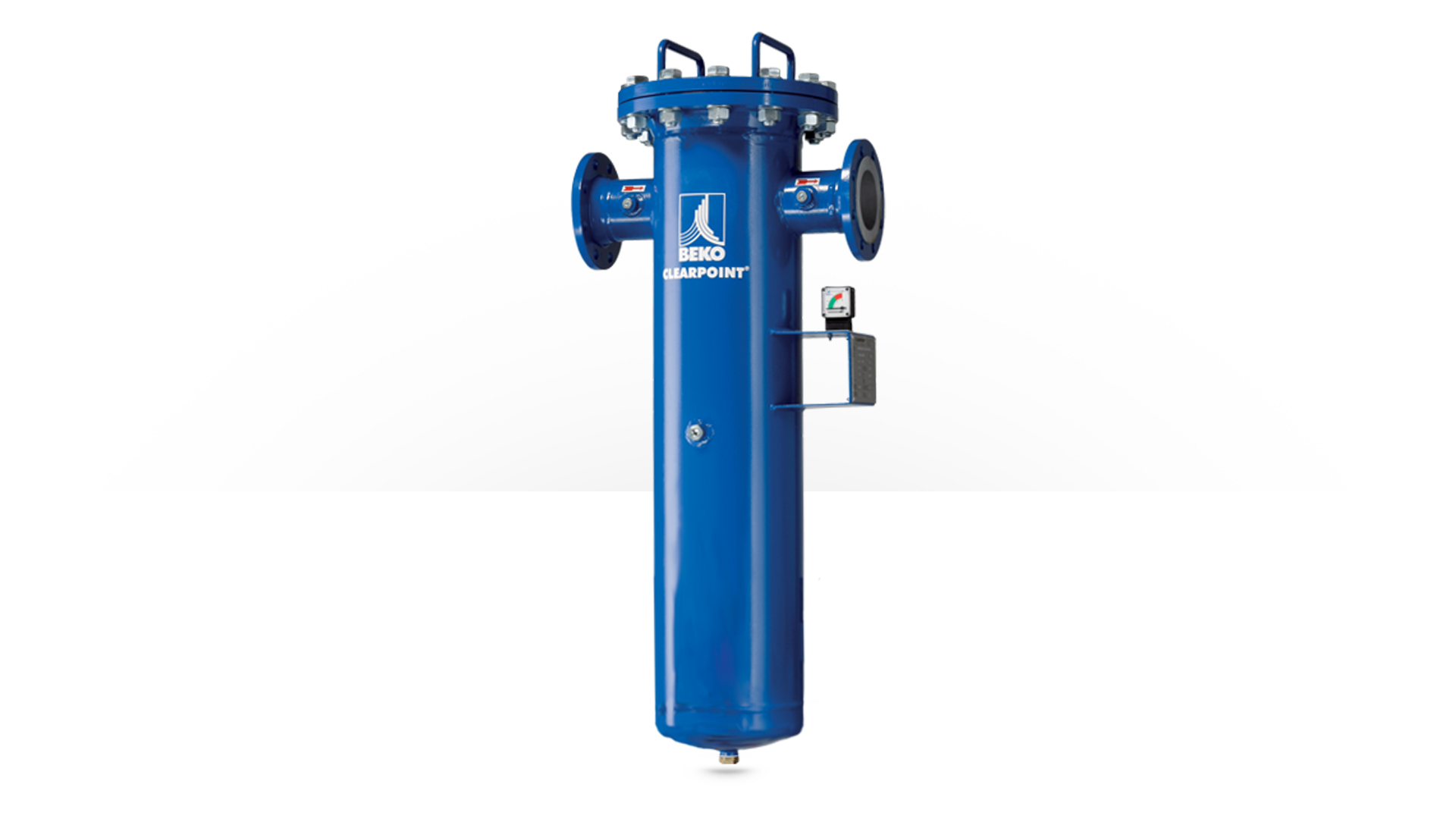 Maximum Operating Pressure
Standard Pipe Connection Sizes
Powder coated carbon steel
Cover3More extended warranty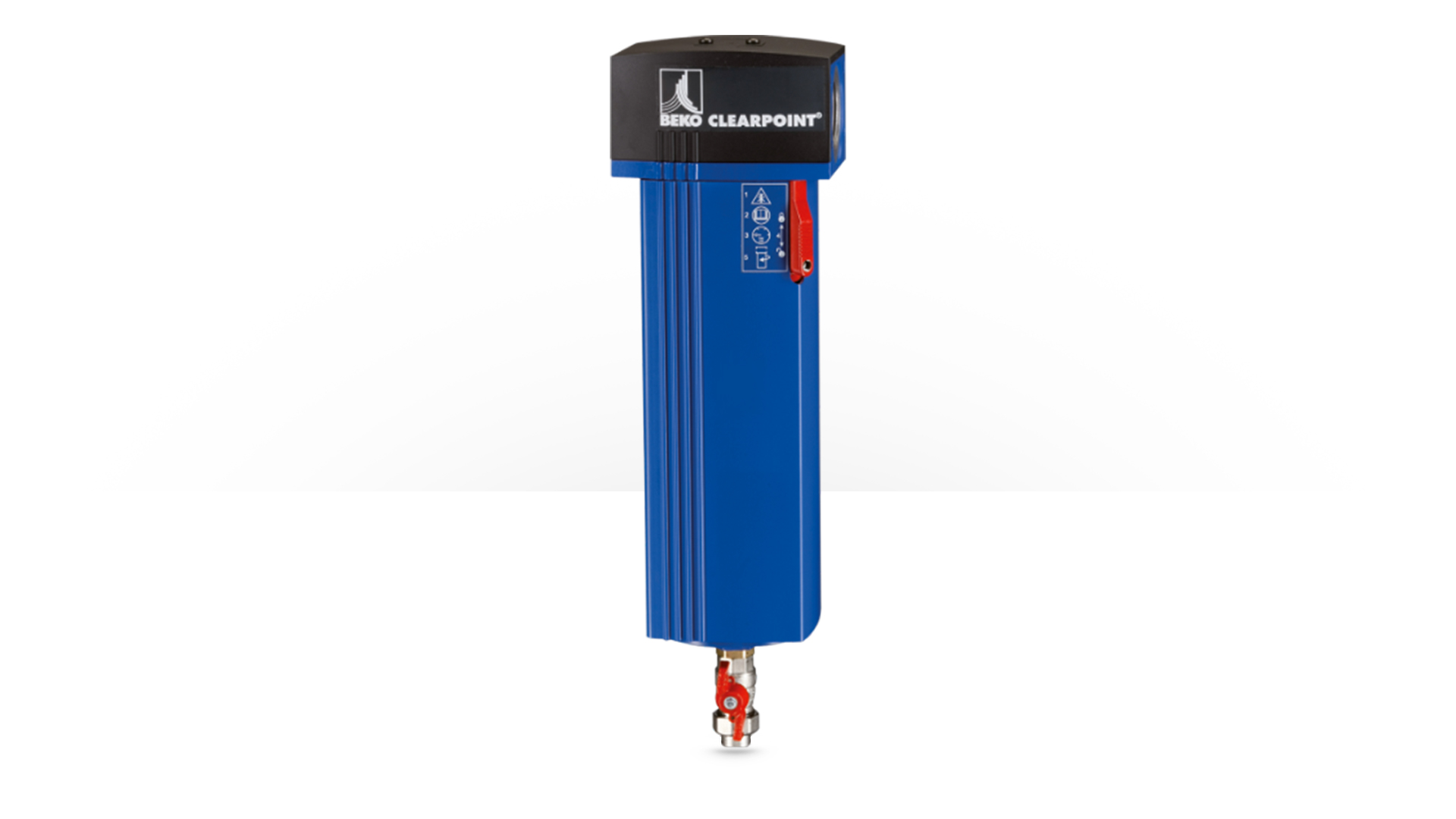 Maximum Operating Pressure
Standard Pipe Connection Sizes
Anodized, powder coated aluminum
Cover3More extended warranty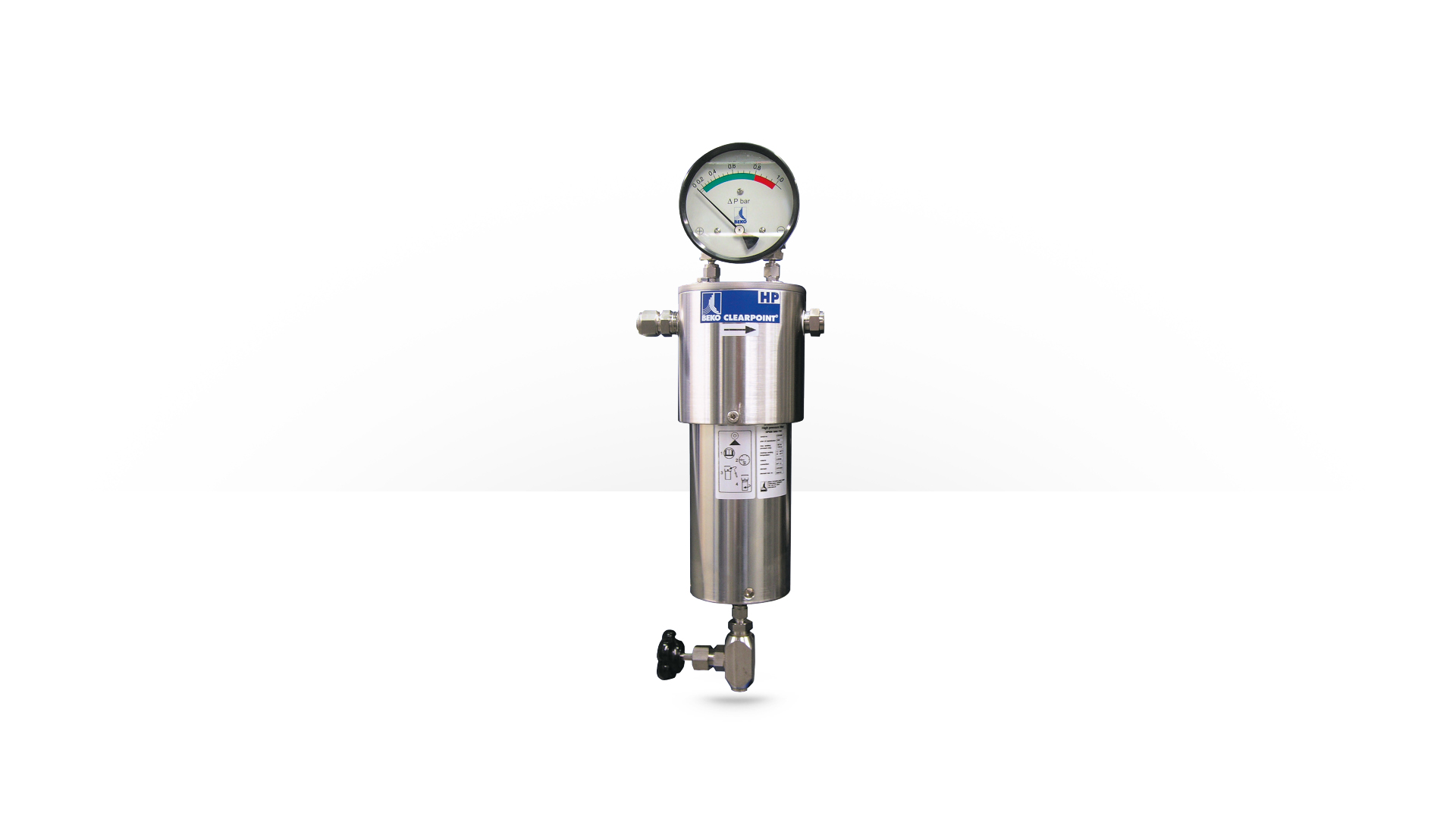 Maximum Operating Pressure
Standard Pipe Connection Sizes
Aluminum or stainless steel
Drain connection kit, Zero air loss drain, Manual valve, Differential pressure gauge, Cover3More extended warranty
CLEARPOINT® Function Video
The latest generation of CLEARPOINT®
compressed air filters has enabled us to improve our solutions for compressed air filtration and be able to increase the deposition rate for oil aerosols by up to 10 fold. The differential pressure has simultaneously been reduced by up to 50% and the energy efficiency can therefore be considerably optimized.
Find even more videos on our YouTube channel.
CLEARPOINT® Features and Benefits
Energy Efficient by Design
Ultra-low differential pressure across the range with advanced eco series pleated elements
Unique curved inlet design was engineered for the lowest possible differential pressure
Double threaded filter head, extruded, fully anodized, and zero air loss drain option
Superior retention rate up to 99.999%
Simple, push-fit element designs without tie-rods — we considered the details in the design
CLEARPOINT® Filter Downloads
CLEARPOINT Filters Brochure
Brochure
3 MB
CLEARPOINT Threaded Filters S040 - M032

Manual
6 MB
CLEARPOINT Flanged Filters

Manual
922 KB