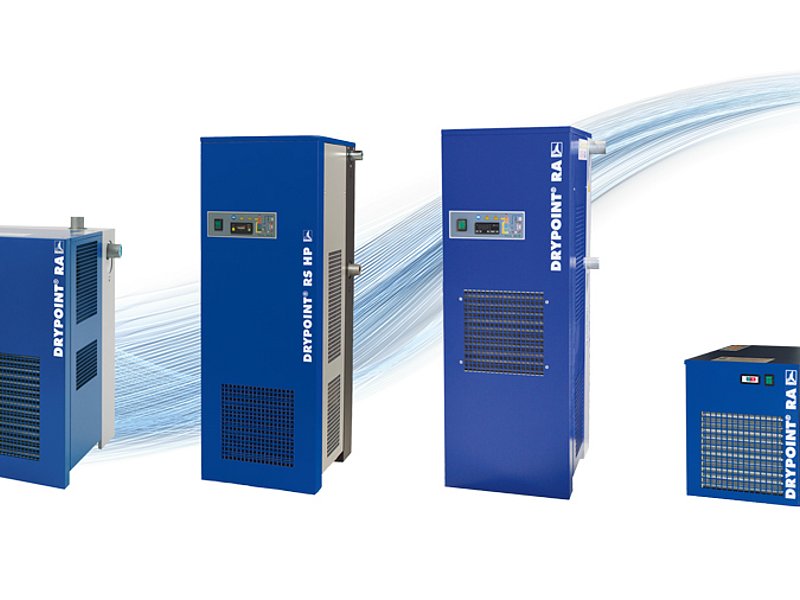 New controllers for DRYPOINT RA
DRYPOINT RA dryers meet and exceeded standards to treat your compressed air quality needs. Through rigorous innovation and continuous improvement, we are pleased to inform you of the release of the DMC 34 and DMC 35 DRYPOINT RA controllers.

The release of the new controllers marks a milestone in product improvement. The main difference between the previous generation controller and new is the control of the condenser fan motor. While many of the previous models utilized a mechanical fan cycle control, the new models use a pressure transducer that works in conjunction with the controller to offer precise fan control with lower potential of drift in the setpoints over time due to mechanical wear.

The DMC 34 controller will be replacing the DMC 14. The DMC 35 controller will be replacing the DMC 15. The change of controller will take place across models, RAc, RA HT, RS HP, and RA LC. We will still manage the DMC 14 and DMC 15 as spare parts for your current products.

The phase in period will take place throughout Q3-Q4 2020 as we sell out of our current inventory.

For more information, please contact your BEKO Technologies Regional Sales Manager today!